Special characters include shapes, signs, internet symbols, and iconic images. These characters can be inserted into Text and Heading components.
See Also
---
1 Inserting special characters
These instructions work for Text and Heading Components.
Hover the mouse pointer on the component.

Click any word once.

Click the blue Insert button at the top of the component.

Click the Symbol tab inside the Insert panel.

Select a character from the list.

Click the Save button at the top of the page.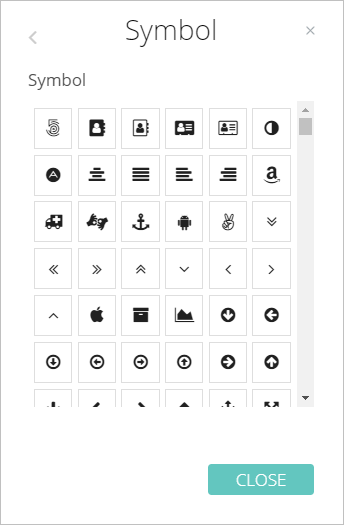 2 Deleting special characters
Insert the mouse pointer to the left or right of a special character.

Press Delete or the Back arrow button on the keyboard.
If you find this article useful, you may also be interested in the following: