This article shows you how to change the appearance of the content page in a rich post or WeChat article by using the Page Properties tool.
Content page means the vertical column in the centre of the WeChat editor workspace. When editing the content page, you are changing the size and appearance of the structure that holds components, and not the content.
There are two tools in the Page Properties panel:
change background
adjust padding
Other tools
There are 3 other tools you need to learn and use when creating rich posts or WeChat articles.
See also:
---
1 Locating the content page properties button
Go to the WeChat editor workspace.
Inside the workspace, scroll up to the top of the screen. Look for the round button at the top of the content page.
Click the button to open the Page Properties panel. The Page Properties panel opens on the right side of the screen with two tabs: Background and Padding.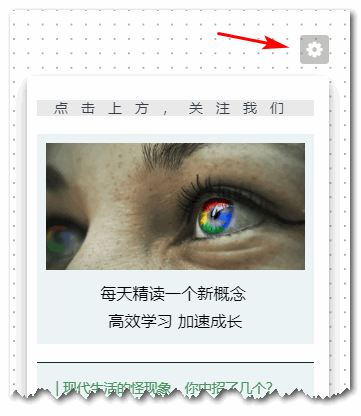 2 Changing the WeChat content page background
The Page Properties panel displays in the top right corner of the screen. Click the Background tab and three customisation options display.

None
Select None if you want a transparent background.
Colour
Select Colour to fill the page background with a solid colour.
Select Colour in the panel and then click the circle button. The Colour Picker panel displays.
Select HEX or RGBA.
Click the box with a red line to select a transparent colour.
Click OK to finish.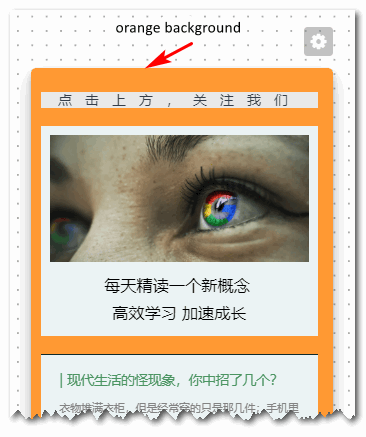 Image
You can fill the background with an image.
Select Image in the Page Properties panel.
Click the Cloud button to upload an image from your computer. You can also drag a picture from your computer.
Click the Hand button to insert an image from your Assets page.
Select FILL if you want a single instance of the image to fill the entire page background.
Select FIT if you want a small version of the image to display many times in the background.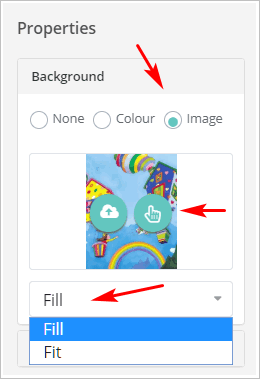 Dragging an image
Instead of using the Upload tool, you can drag a picture:
Locate a picture on your computer.
Drag it to the image box.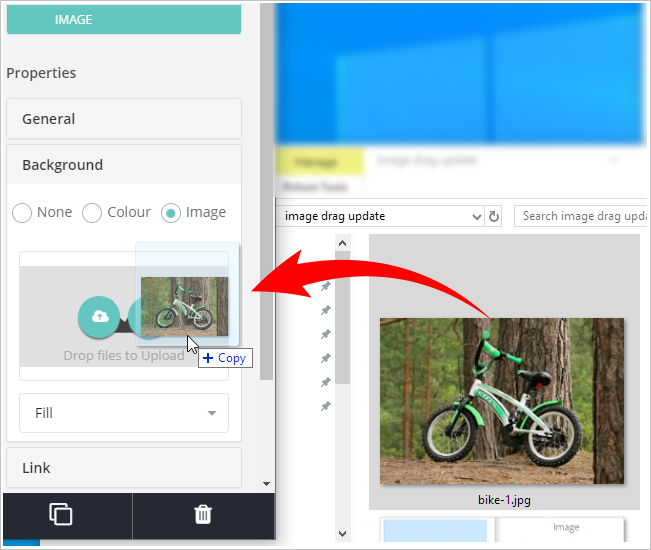 3 Changing the padding
You can change the spacing between the edge of the page and the outside edge of the components. The bigger the number, the bigger the space.
The padding settings in this panel affect all components on the page. Individual components may have separate padding controls.