Help your website visitors find a location by inserting a Baidu map.
Baidu maps are part of a mapping service provided by the multinational technology company Baidu. Google maps are not accessible in China.
---
1 Inserting a Baidu map
Place a Baidu map on a webpage with the Map Component.
Click WEBSITE on the top menu bar.
On the left side menu, select the CONTENT folder and then click Manage. The Website Content page displays.

Hover the mouse pointer on a page.

Click the Edit button. The Edit Content area opens.

Drag the Map Component from the left side panel to the page. A map opens.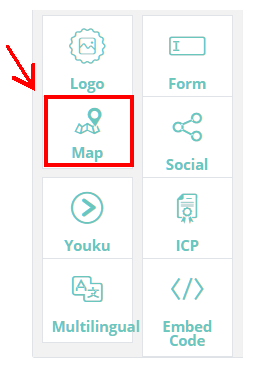 2 Creating a map point
Hover the mouse pointer on the Map Component to display the toolbar.

Click the Settings button in the left corner.

Type an address, city name, or landmark in the Address field.

Use the mouse to

move the map until you find the correct map location.

Click OK to save.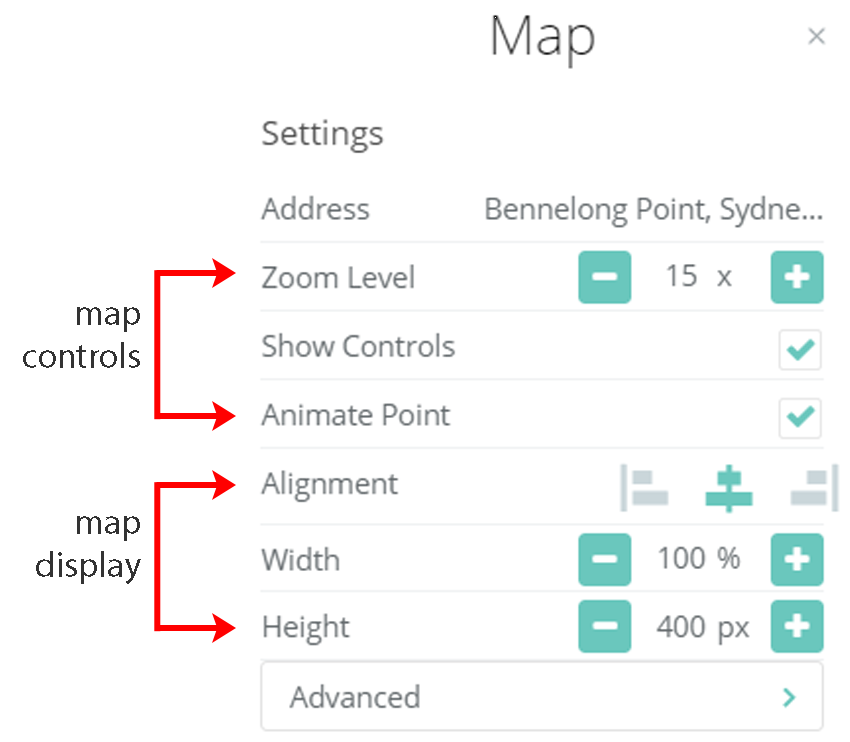 3 Configuring map controls
The Map Settings panel has 3 maps controls.
Zoom Level
Set the zoom level. The minimum is 5 and the maximum is 20.
Show Controls
Check this box to place a zoom control on the map. Uncheck the box to remove the zoom control.
Animate Point
Check this box to place a red location marker on the map. Uncheck the box to remove the red location marker.
4 Configuring map display
The Settings panel has 3 map display features.
Alignment
Change the display position of the map on the screen. Align left, centre, or right. This feature affects map display when map width is set to less than 100%.
Width
Adjust the width of the map display relative to page size. The map point location displays in the centre of the display area regardless of map width.
Height
Adjust the height of the map display. The maximum height is 1080 px.
5 Configuring Advanced features
Click the Advanced tab in the Settings panel.
Latitude and Longitude
The Advanced panel shows the latitude and longitude of the map point location. Change these data points to set a new map point.
ID or Class Name
To learn about custom styling with ID and Class Name selectors, see:
Component Visibility
Control which devices display the content. The default is all devices. To learn about visibility settings, see: