The Style Editor contains a suite of tools to help you standardise the appearance of your website. You can override these global settings on individual pages by configuring a component through its respective Settings panel.
To make changes active across your website, press the Publish button at the top of the Style Editor page.
See Also
There are 6 tools in the Style Editor. Follow the links below to learn how to use each style tool.
---
1 Locating the Style Editor
Click WEBSITE on the top menu bar.
On the left side menu, select the SETTINGS folder and then click Style Editor. The Style Editor page displays.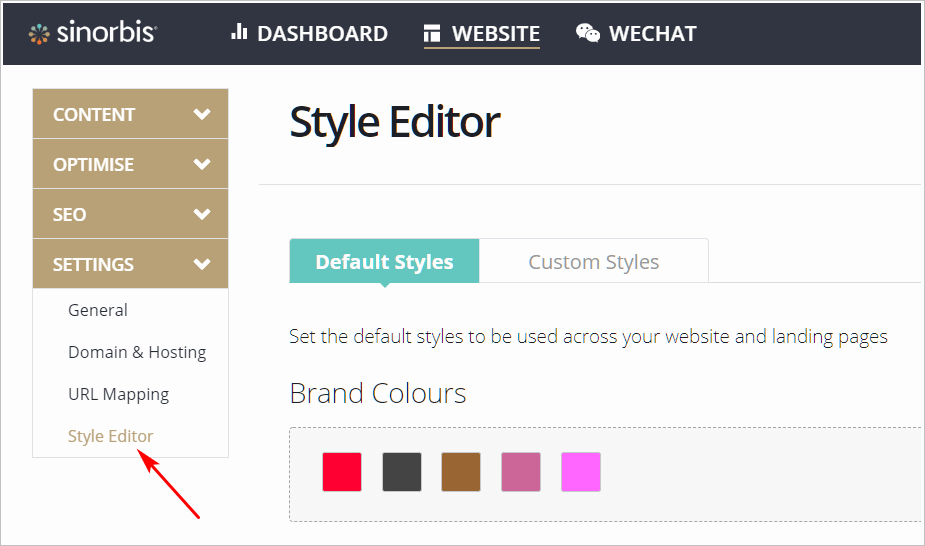 2 Customising style options
There are two ways to configure styles on the Style Editor page: default and custom.
Default
Default customisation gives you a settings panels for each tool. This is the preferred method for marketers because it requires no coding skill.
Custom
Developers use this option to make specific style changes. This option requires CSS coding knowledge. After adding CSS customisations, you can see the changes by viewing a page in Preview mode.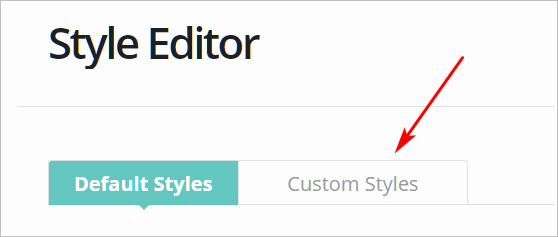 3 Opening a settings panel
Each tool in the Style Editor has a different set of Settings panel options. However, the way to open a Settings panel is the same.
Hover the mouse pointer on a tool section. One or two buttons display.

Click the Pencil button to open the Settings panel.

Click the Eraser to delete any changes you have made. Then click Yes in the Confirmation window.