A template is a web page, or set of website pages, with a predesigned structure, cohesive design, and easy to modify content. The Sinorbis platform currently comes with 2 website template options and 8 landing page template options.
Working with a template reduces your design and build time so that you can focus on content. The main drawback is that a template may not have all of the stylistic elements you want. The good news is that the Sinorbis templates are easy to configure with the Drag and Drop components and style tools.
In this article, you learn how to find the website templates and choose the best option for your project.
See Also
---
1 Locating the templates
The Sinorbis platform comes with 2 template options.
From the top menu, choose the option Website.

Click Manage in the left side menu under Content. The Website Content page displays.

Click the Change Template button at the top of the screen. The Template Options page displays.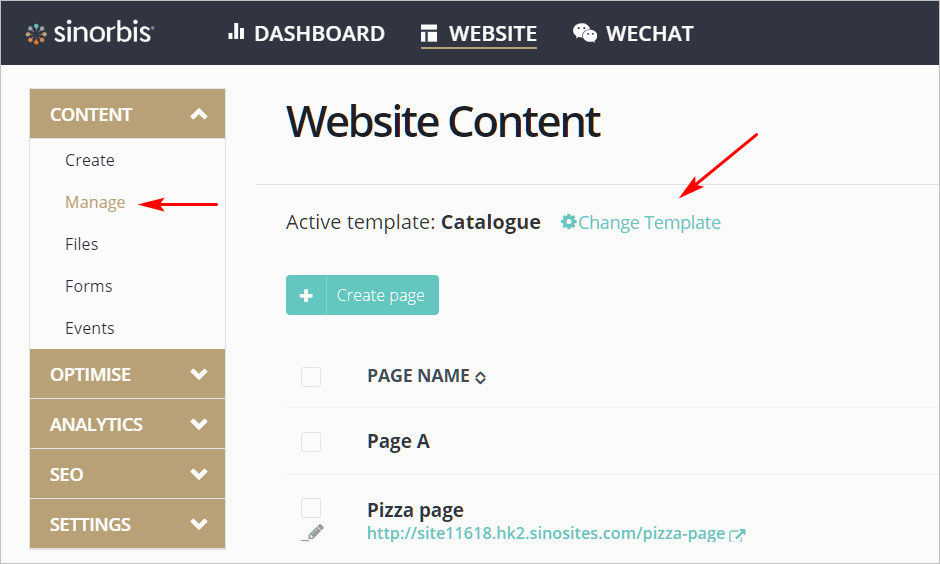 2 Previewing a template
To preview a website template, click a template option in the preview window.

Click individual menu tabs to preview individual template pages.
Portfolio

is for B2B companies that want to promote their products and services in China. The template has 8 starting pages.

Catalogue

is for companies that want to promote their products online and link to e-commerce platforms in China such as Tmall, Yihaodian and JD. The template has 9 starting pages.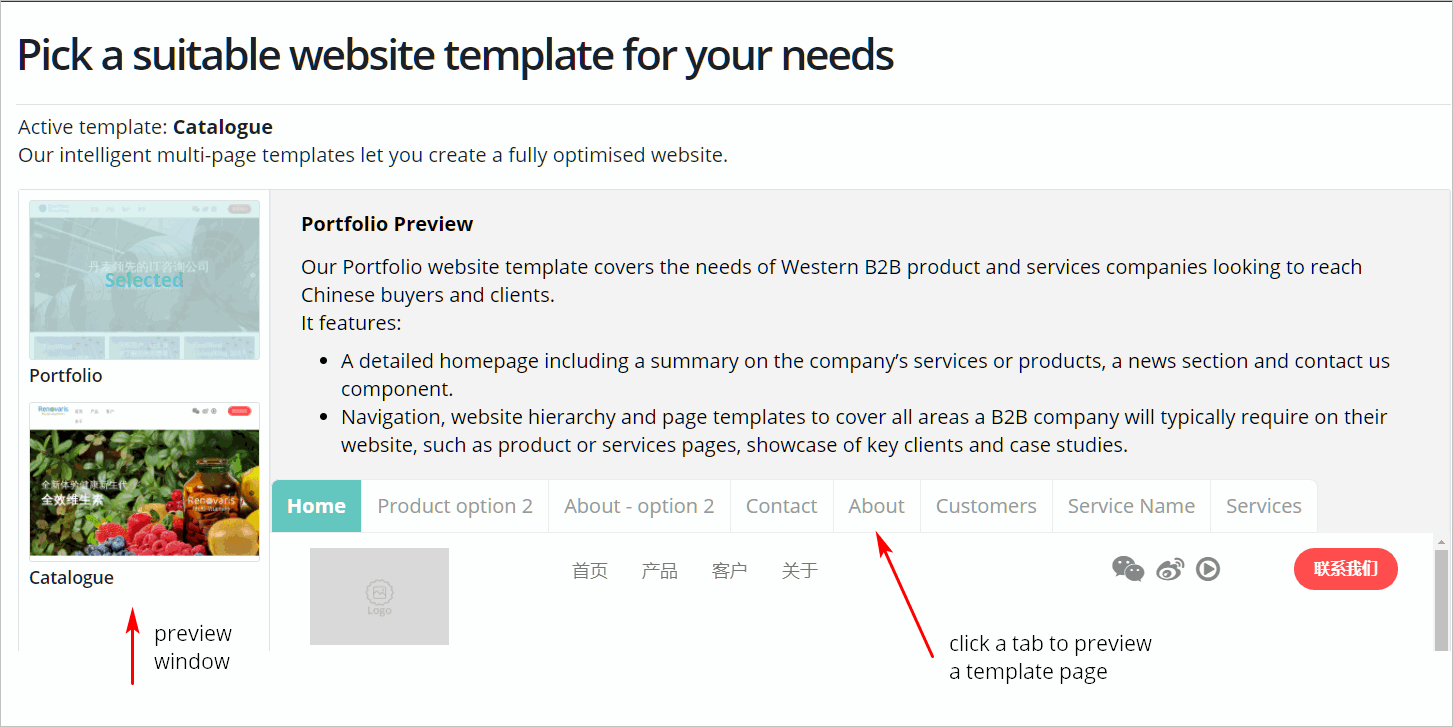 3 Choosing a template
To select a template, scroll down to the bottom of the page and then click Start Editing.

Click Continue in the Confirmation box. Your Website Content area is now populated with unpublished web pages, including a Homepage.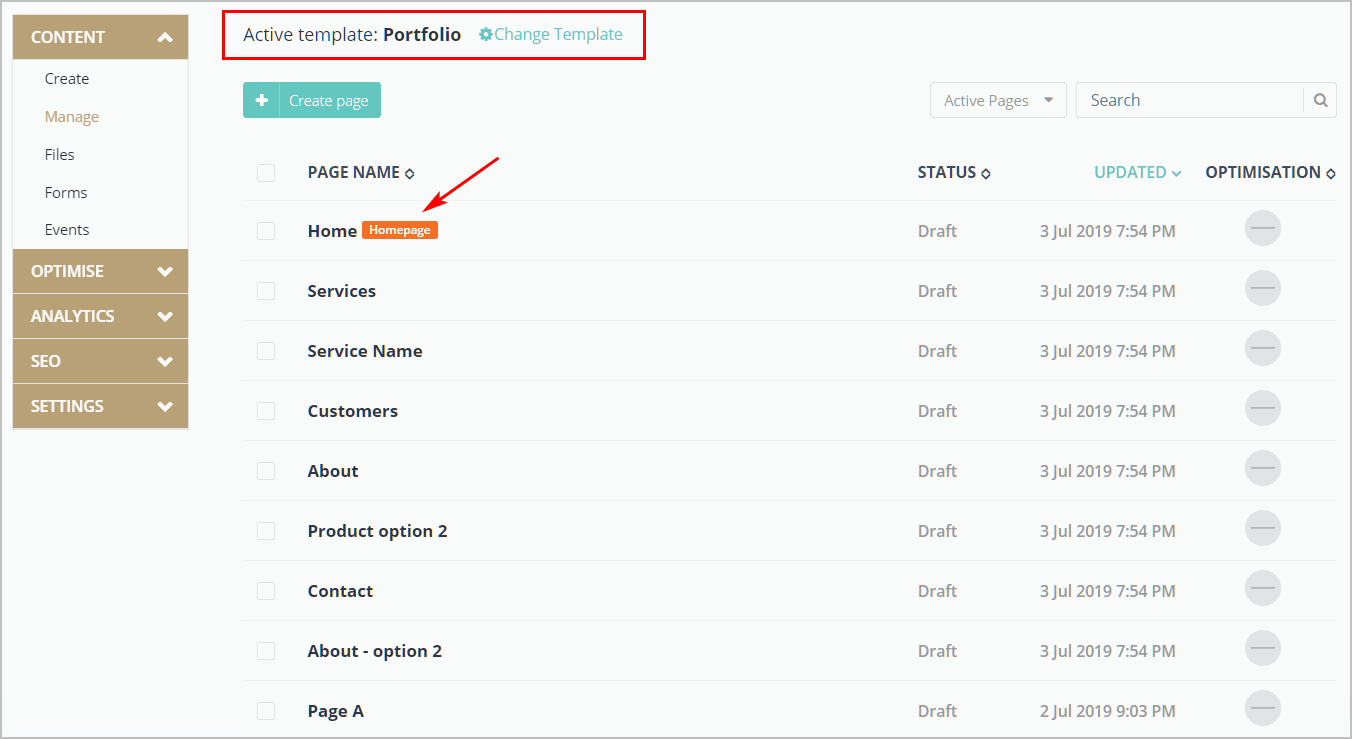 4 Changing the template
Changing the template is possible but not recommended.
If you start building a website with one template and then change to the other template, the system does not replace your existing pages. The system simply adds new pages.
As a result, you might end up with 17 pages in your Web Content area. You then need to spend time moving content and deleting pages.