This article shows you how to place images on a page. Images are not placed directly onto a webpage. Instead, you place an Image Component on a page and then upload or insert an image into the component.
Image components are typically placed inside other Drag and Drop components, like columns, sections, the header, and footer.
---
1  Placing an Image Component
Click WEBSITE on the top menu bar. 
On the left side menu, select the CONTENT folder and then click Manage. The Website Content page displays. 

Hover your mouse pointer on a page. The toolbar displays.

Click the Edit button. The Edit Content area opens.

Drag an Image Component to a workspace.

Hover the mouse pointer on the Image Component. The toolbar displays.

Click the Settings button on the toolbar. The Settings panel opens with two small green circles.

2  Adding an image
There are two ways to place an image inside an Image Component using the Settings panel.
After selecting an image, click OK to place the image inside the Image Component.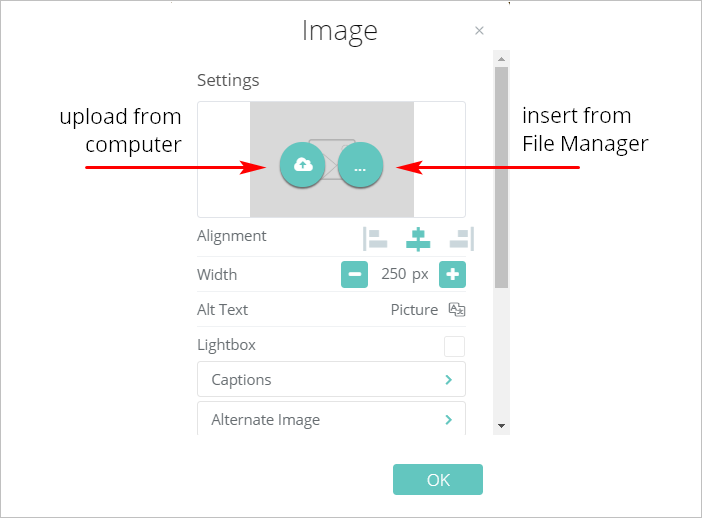 For more information about the File Manager, see:
3  Editing images
The Image Component's Settings panel contains image editing options. For more information, see:
If you find this article useful, you may also be interested in the following: