Components are the primary tool you need to build a website. Use components to add text, insert images, create slideshows, and more. Components are also used to create spaces that hold content.
In this article, learn where to find components and how to open their toolbars.
---
1 Understanding components
You never actually type words or insert content directly on to a webpage. Content development and page creation happen inside boxes called Components.
The website building process generally works like this:
drag a component on to the page from the Drag and Drop panel

add content to the component

customize the appearance and behaviour of the content and component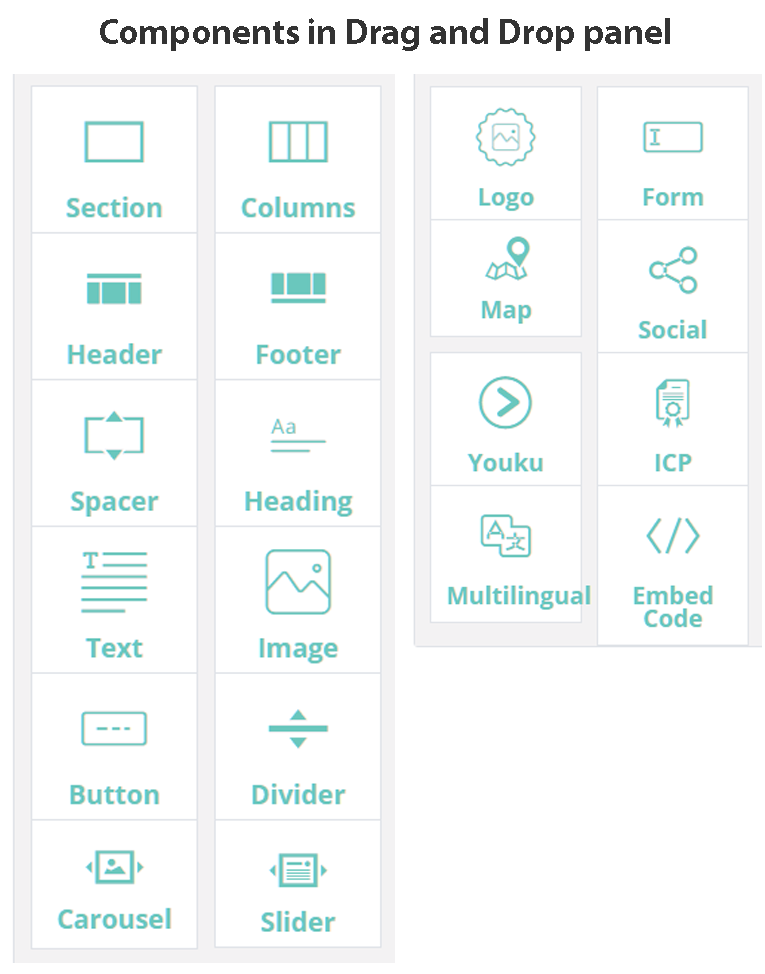 2 Locating components
The Drag and Drop panel is inside the Edit Content area of a page. To open to the Edit Content area:
Click WEBSITE on the top menu bar.
On the left side menu, select the CONTENT folder and then click Manage. The Website Content page displays.

Hover your mouse pointer on a page.

Click the Edit button. The Edit Content area opens.

The Drag and Drop panel is on the left side of the screen.


3 Working with component toolbars
Every component has a toolbar. The toolbar has the tools you need to customise the appearance and behaviour of content and the component itself.
To learn how to access the toolbar, see:

4 Stacking components
Components can be stacked to create a single piece of content. In the example below with an apple:
a Heading Component is stacked on an Image Component
a Text Component is below the apple image

the yellow background was added by clicking the Settings button on the Image Component toolbar and then customising the background option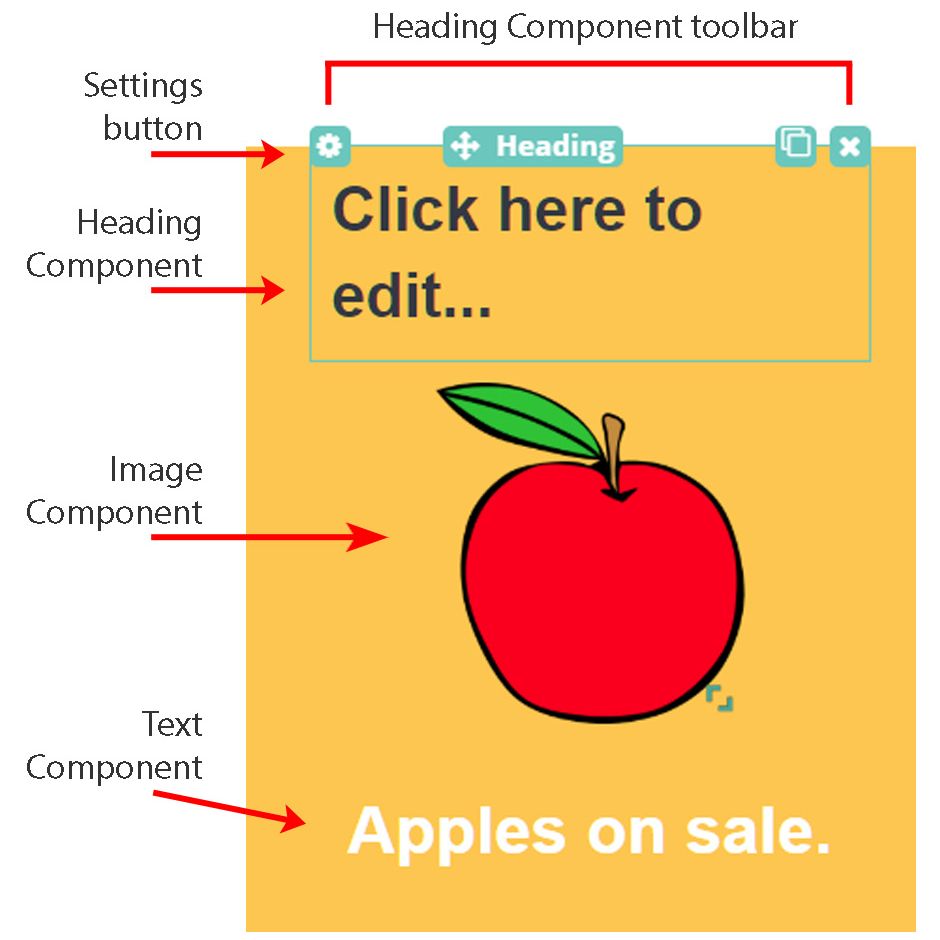 5 Creating space
Components create the space that holds content. For most websites, you might:
place a Column Component to create a row with one or more cells

stack Column Components to create multiple rows