The Messages page is an inbox for WeChat, WhatsApp, and Line messages. Users can read incoming messages and continue the conversation with one on one communication.
Optionally, users can start a conversation on WhatsApp with a contact. Click here to learn more.
Opening the Messages page
Log into the dashboard and click ENGAGE > Messages.

The new page displays message summaries in the left panel and a toolbar at the top of the page. The centre window shows the conversation thread for a selected message. Users can filter messages according to Source (e.g. WhatsApp) and Segment (e.g. current students).
The All Segments drop-down menu includes any custom segments created by the user on the Contacts page.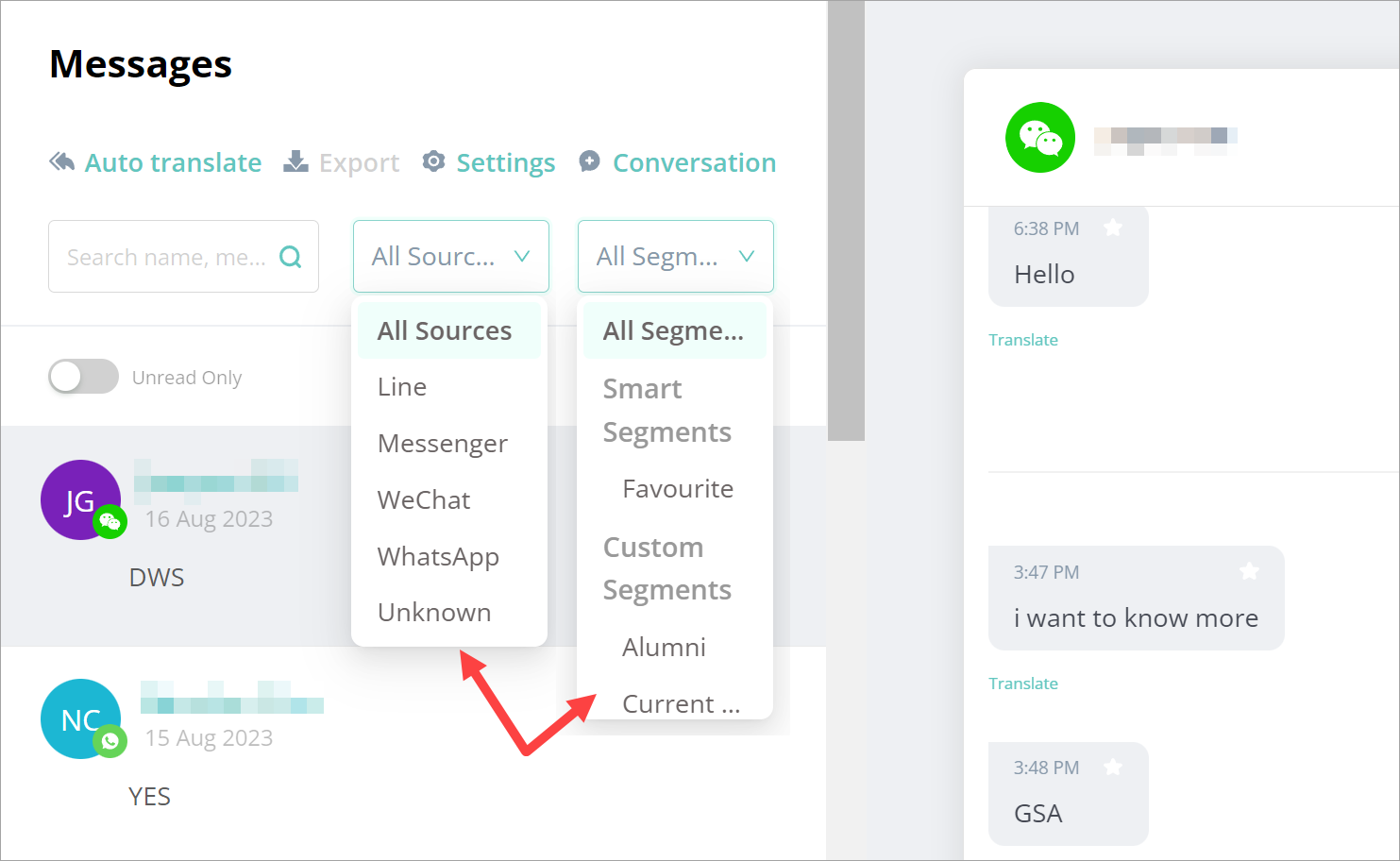 Auto-translate
Incoming messages
Users can auto-translate all incoming messages. Click the Auto translate link at the top of the page.

In the popup window, select a language and then click Done.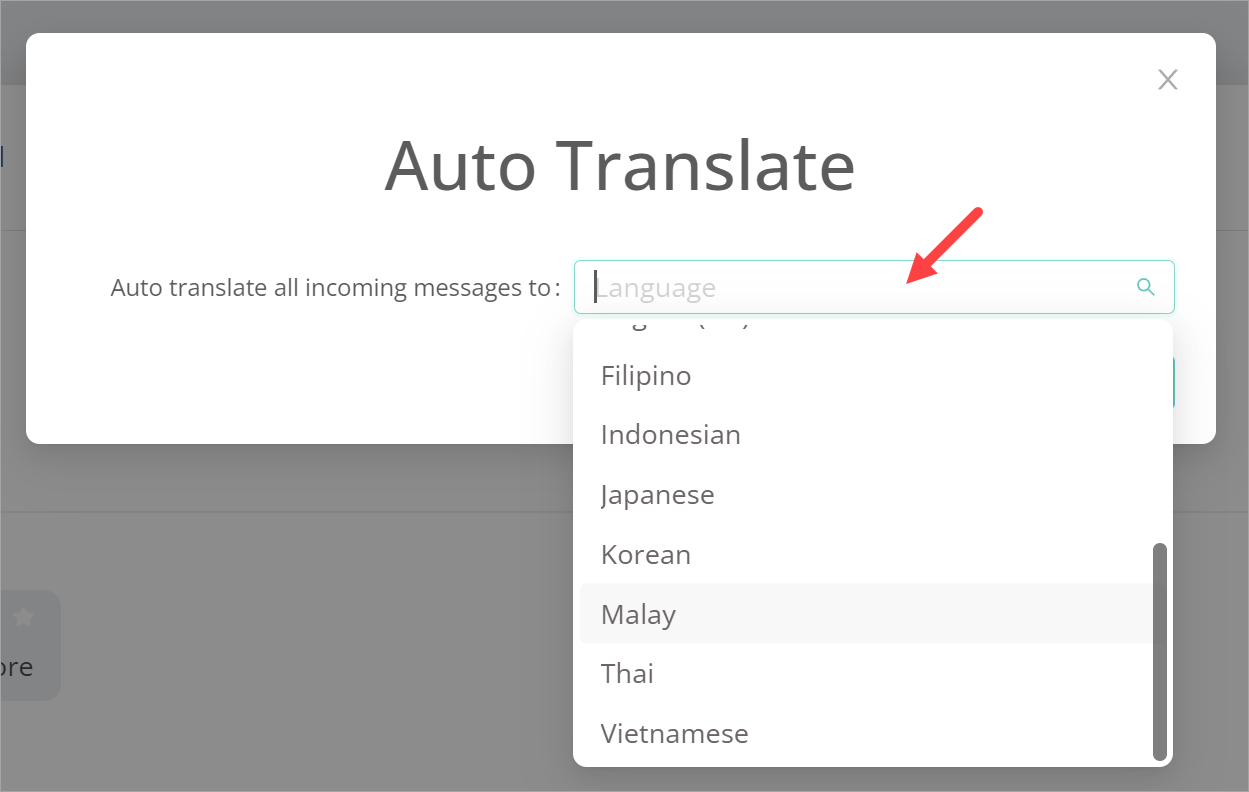 Sinorbis re-loads the page with the translated text.
Instead of translating all messages, users can also translate individual messages in a conversation by clicking the Translate link.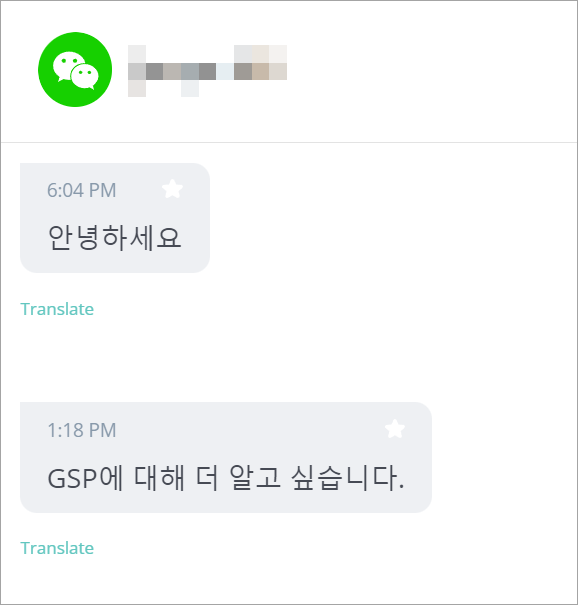 Responding to messages
For one-to-one communication, click a name in the Contacts table. A new page displays. Enter a message in the text field and click the reply icon.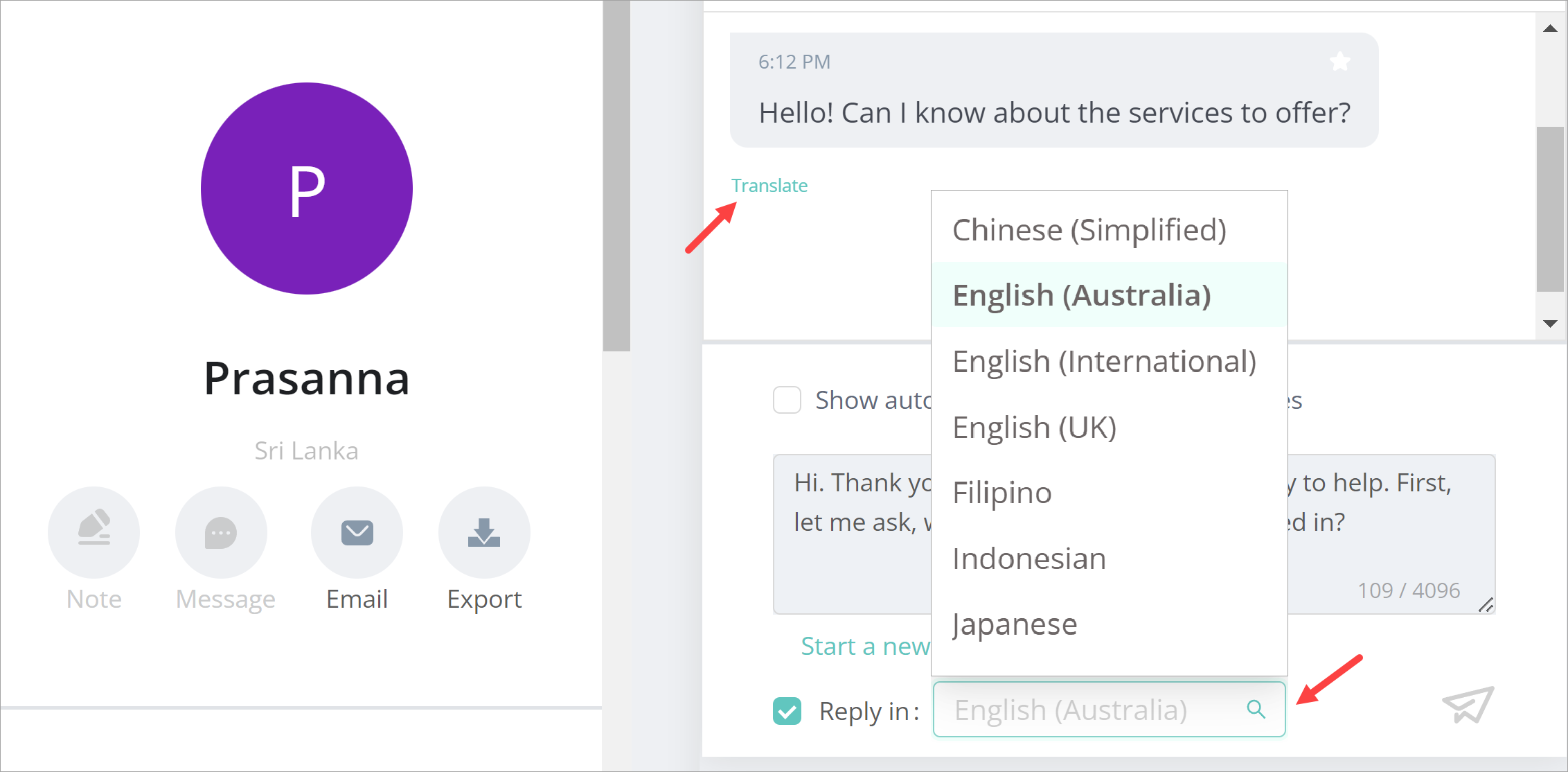 Languages
Users can translate the outgoing message. Check the Reply in box, click the field, and select an option. Users can also translate incoming messages (click the Translate link). The number of translation options (for incoming and outgoing messages) that appear in the drop-down menu depends on two factors:
the user's location
the number of locales purchased by the user
Every client can translate messages into one of two languages: their home language and English. If, for instance, a university in Spain is actively recruiting students from Vietnam and the school purchased a Vietnamese locale then the school could translate incoming student messages from Vietnamese to English or Spanish.
Updating basic details
Optionally, go to the side panel and update the contact's basic details (e.g. name, phone number, etc.).

Message replies via email
Users can set up email replies for each channel. Quickly respond to messages or questions with your preferred email service provider. The limit is one email account per channel.
Go to the top of the page and click the Settings link. Select a channel and click the User field. Select an email account and click Done. To remove a channel, click the Delete icon.