There are many ways to share information with website visitors. This article shows you how to create a Call to Action (CTA) button with a link to a PDF file. When a website visitor clicks the button, the PDF opens in a new tab with a download button.
---
1 Uploading a file
The first step is to upload your PDF to the Sinorbis file manager and then copy the link.
At the top of the dashboard, click WEBSITE.

On the left-side menu, click CONTENT> Files. The Files page displays.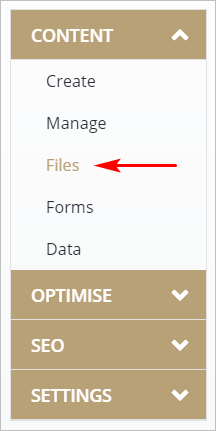 On the Files page, click the Add button. The file manager displays.
On your computer, select the PDF you want to upload and then click Open. The file uploads to your Sinorbis Files page.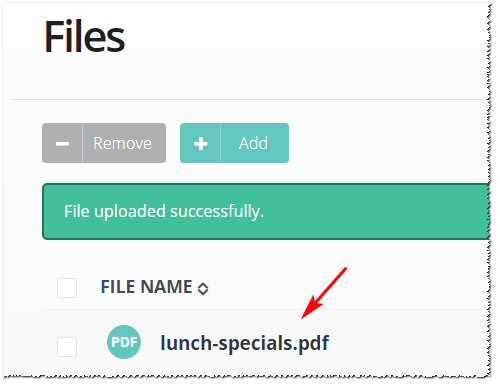 On the Files page, hover the mouse pointer near the file name. A menu displays.
Click Copy link.

2 Inserting a CTA link
The next step is to create a button with the PDF link you copied in Step 1.
Drag a Button component to a web page.
Hover the mouse pointer on the component. The toolbar displays.
Click the Settings button in the top left corner. The Button Settings panel displays.

Click the Link tab on the Button Settings panel.
On the Link panel, check the box if you want the PDF to open in a new tab and then click the Pencil icon.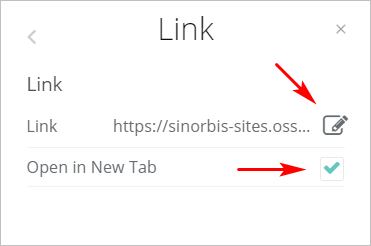 On the Link Picker panel, check the Custom URL tab and then paste the PDF link into the field.
Click OK.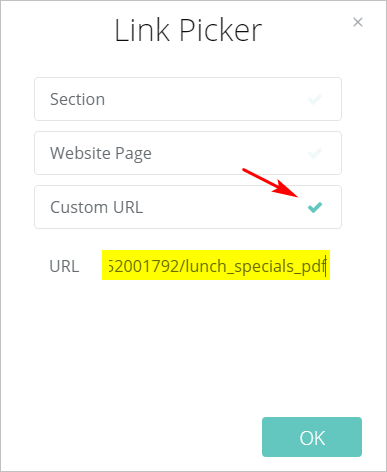 Click OK on the Link panel.
Click Save at the top of the Edit Content page.

3 Previewing the CTA link
You can test the link in Preview mode.
Click Preview at the top of the Edit Content page. The web page displays in a new tab.
Click the CTA button. The PDF opens in a new tab with a download button.

More information
For more information, see: